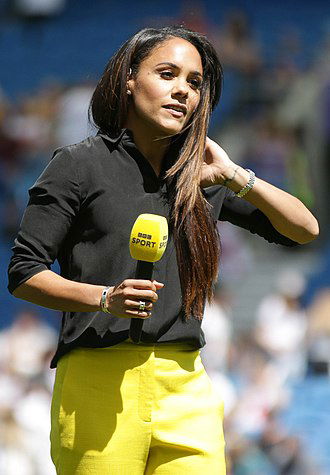 Banned by the FA between 1921 and 1971, women's football is now on a high.
In England the Women's Super League was launched in 1971, and a world record attendance of 91,648 was set at the Camp Nou Barcelona in April 2022 when Barcelona beat Wolfsburg 5-1 in the UEFA Women's Champions League semi-final. Nearly 70,000 people watched England against Austria in the group stage of the Women's Euros at Old Trafford earlier in July, and a full house will see the final at Wembley on 31st July 2022.
Watch a fascinating documentary on BBC I Player about the future of the game, narrated by Alex Scott, - click on her photo on the top of this page.
For an equally fascinating video from TIFO on the role of Suffragettes like Nettie Honeyball in the origins of the women's game, click on the photo below. Nettie Honeyball is in the back row, second from the left.