Pep Guardiola ex Barcelona and Manchester City manager wears OPen Arms logo Hoodie (from The Athletic)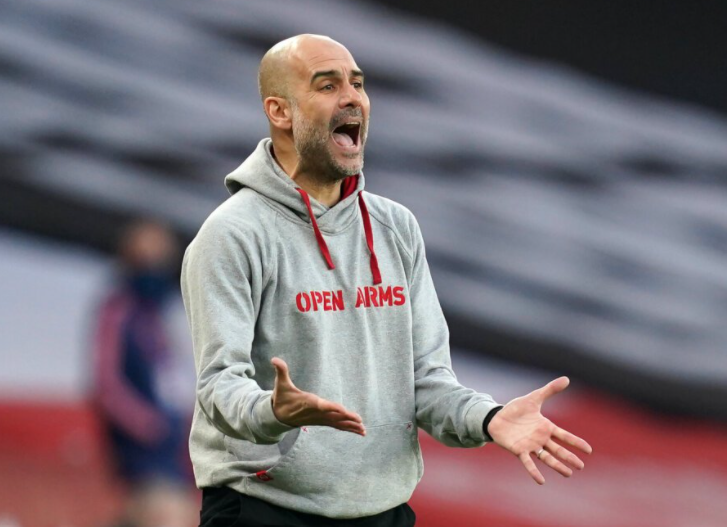 Pep Guardiola has been seen ove the past few months wearing a hoodie with the logo of the Spanish NGO Open Arms prominently displayed during the televised matches of Manchester City. He does this to support the objectives of Open Arms "... to protect the life of the most vulnerable in emergency situations. We originate from a sea rescue company with more than 20 years experience on the Spanish coasts.We protect the lives of those abandoned in international waters fleeing from wars, persecution and poverty. On the mainland we collaborate with healthcare teams and frontline research teams to face health emergencies or any other kind of crisis that requires immediate action." Click here to find out more about Open Arms - where you can buy an Open Arms Hoodie like Pep and be cool while also supporting the NGO!
Pep Guardiola said ....
"The work that Open Arms does is extraordinary in helping to protect some of the most vulnerable people in society," Guardiola tells The Athletic. "So many of those who are seeking refuge from war, poverty and persecution continue to find themselves in unimaginably difficult situations, often suffering illness, separation from family and, in many cases, loss of life."Open Arms has built a framework to protect these displaced people, both in the emergency stage when they are at sea but also in educating and supporting them on land. I want to do all I can to help ensure that the valuable work continues." (from The Athletic 26 Feb 2021).
And Open Arms is also supported by former Barcelona players Xavi Hernandez, Carlos Puyol, and Andres Iniesta, while Foundation of Barcelona FC have funded a programme.
Football has had a strong association with supporting refugees in recent years, partnering with Amnesty International in a high profile Football Welcomes Refugees programme. In January 2021 the Football Association, in partnership with Amnesty International, launched a guide and online training series which aims to increase refugee women's participation in grassroots football.
Example Text